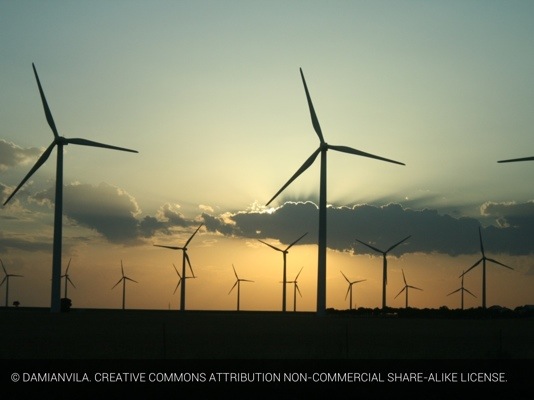 Since November 1, 2012, Spain has generated more electricity from wind energy than by any other means. In January, 2013, the nation generated more than 6 teraWatt hours (tWh) of power from wind turbine technology. According to the Guardian newspaper, the last time Spain achieved 6 tWh from any power source was in 2010, using combined-cycle gas turbines. The news is a milestone for wind power and renewable energy and comes as Germany is set to install a record amount of new wind power capacity in 2013.
Spain has long been a leader in clean energy production, with Vestas, a Spanish firm, being one of the leading international producers of both wind power generating technology and wind power generation in the US. Like Germany and Great Britain, Spain is now investing more in offshore wind capacity, and will benefit from high wind volume in the North Atlantic and near the Straits of Gibraltar.
In the summer of 2011, it was Spain's Torresol solar thermal plant that achieved, for the first time in world history, 24 consecutive hours of solar power generation, using molten salt baths to store solar radiation and to release it to the power generation system in a controlled way, throughout the overnight hours of darkness.
Anyone who has driven through central and/or coastal Spain will be familiar with the scenes of wind farms and individual wind turbines, some of them up to 300 meters in height, dotting the landscape and crowning rocky foothills of the nation's many mountain ranges. Spain's success, even in the midst of dire economic stagnation, shows that national commitment to rapidly ramp up renewable energy production can work, and does.
There are ways the United States could speed its transition to clean energy sources, for which it has many thousands of times the combined reserves necessary to meet demand. One leading option, in discussion across the country and being urged by citizens for passage in Congress, is a carbon correction fee with 100% household reimbursement.
- – -
Originally published Feb. 6, 2013, at Quipu.cc